Electrochromic –  printed, reflective, thin, creasable and biodegradable
The RISE ECD (Acreo display) is printed using conventional printing processes. Packaging- and display printing can be performed simultaneously and in roll-to-roll setups, and the Acreo display technology is one of the first printed electronic components ready for mass production. It is robust, requires low voltage and can be used in in-mould applications. The display can be integrated in packaging, and in any devices where a novel form factor makes a difference.

Unique features:
Screen printed thin displays
Reflective
Flexible / creasable
Conventional (screen) printing technology is used
Roll-to-roll production is possible, using conventional transparent PET film
Quick scaling of production system
Low energy consumption
Robust – withstands heat, handling, dust, oxygen
Great viewing angle
Requires very low voltage
The electrochromic display may also be modified by using other materials.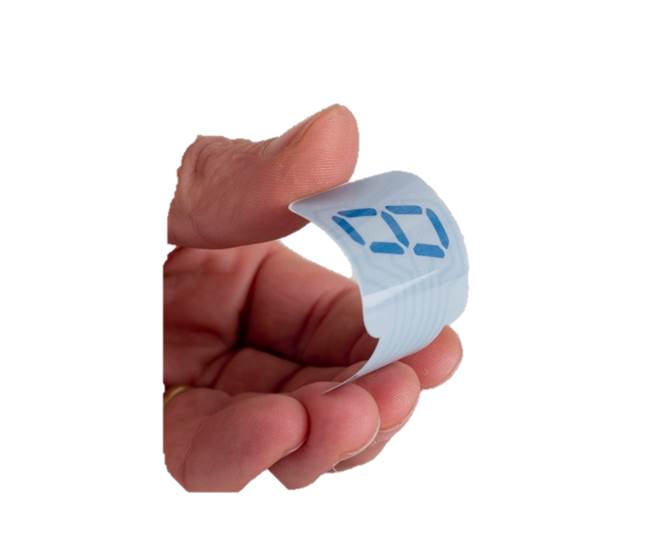 A few examples of applications
Screen printed labels
Low-end displays with short usage time
Medical diagnostics: pregnancy tests, disposable testers of blood, saliva, hormones, etc.
Basic counters
Labels for perishable foods (is the meat/salad ok?)
Labels for logistics tracking
Labels to fight counterfeit
Meters, where a simple user interface is sufficient
Smart cards: OneTimePassword cards, display cards, etc.
How does it work?
Please contact us for more information around this proprietary technology.
Acreo Display Whitepaper – facts about the technology
AcreoDisplay_DriversLicense_1.7
How does it compare to LED, OLED and LCD?
The Acreo Display is a simplistic, monochrome and functional display. It looks much like an LCD, but the shape can vary from small to large depending on your requirements. The shape of the displayed information can therefore interact with the application in ways that have never been shown before.
See more video clips and examples here.
New color trial on a paper based display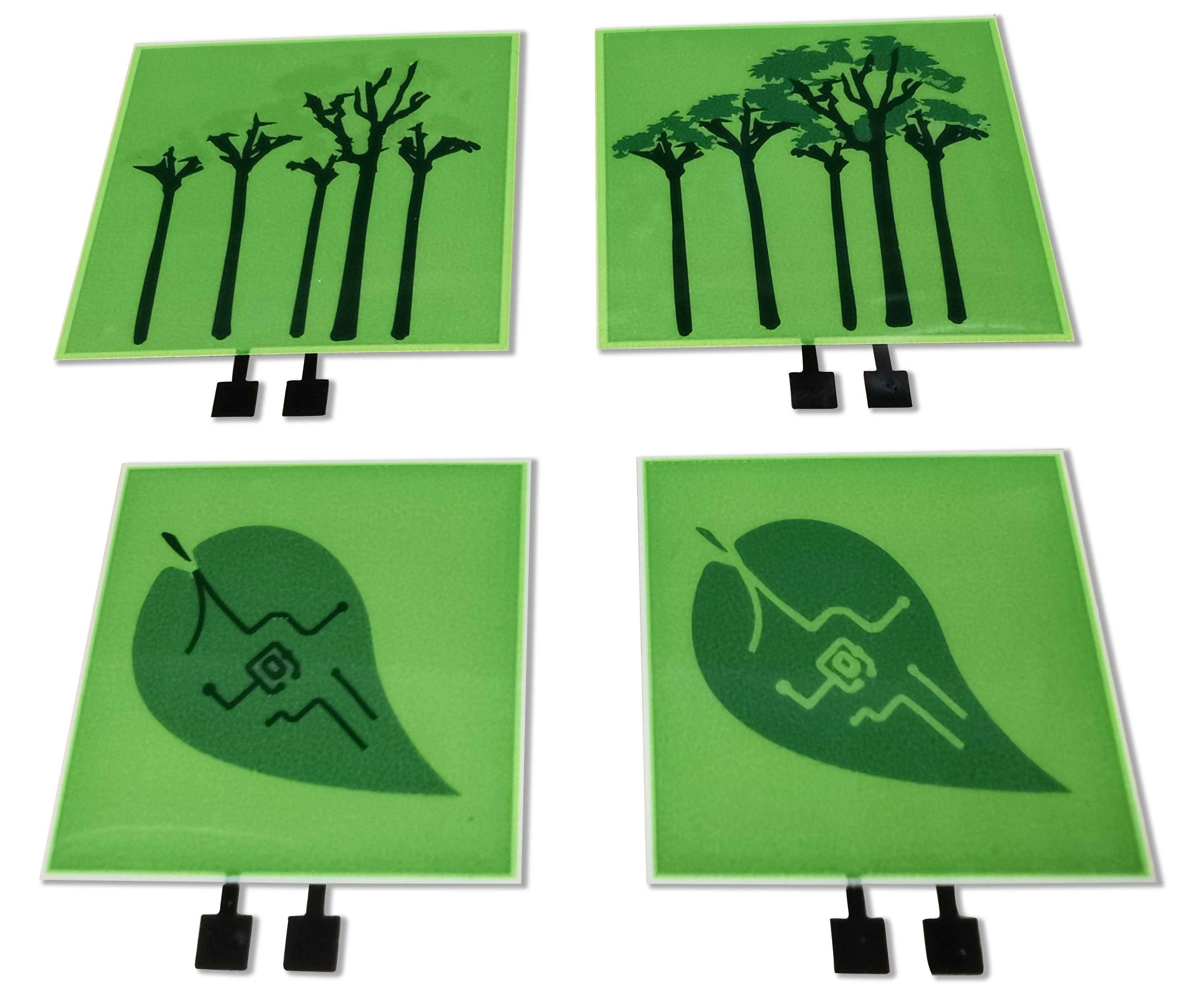 RISE ECD - colour trials